Database Hosting and Database Operation
Data is the capital of many companies. Therefore, it is important that your data is up to date and available quickly. Just as important as up-to-dateness and availability is the security of the data. As a result, data is often stored in a structured manner in databases, which are often highly complex.
Top experts in databases are scarce today and all this speaks in favor of outsourcing hosting and / or operation of the databases and placing them in professional hands. This database is operated and provided securely.
On request, we also operate your on premise databases with the help of an in-house developed monitoring tool, which provides more than 700 functions for maximum reliability.
So that your databases run smoothly
Shared order Dedicated Database
Whether your databases run on a dedicated server or a cloud server of our product range, or whether you run your databases yourself, what matters most is that the data is up to date, readily available and secure.
We take over the operation of your databases as a service (Database as a Service).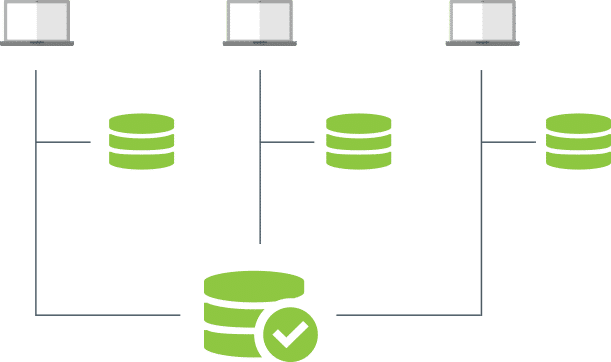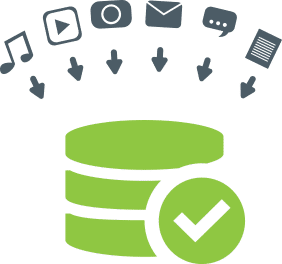 Database as a Service (DaaS)
Through specially developed tools, we can ensure the efficient operation of your databases, regardless of whether they are dedicated or shared databases.
With around-the-clock outsourced monitoring and stable operations, you can better utilize your resources for your core business and work hard to get your important applications and products up and running quickly.
Planning,Implementation and Support
Our technicians assist you in planning and implementing your databases such as Shared MS SQL®, Shared My SQL®, Dedicated DB2®, Dedicated Oracle®, Dedicated MS SQL®, Dedicated My SQL®.
Shared My SQL®

Dedicated DB2®

Dedicated Oracle®

Dedicated MS SQL®

Dedicated My SQL®

S-IMS Database Management
If you use business-critical database systems, then you must be able to rely on the operation and high availability of these. That's why we use a self-developed management tool that has been designed exactly for this purpose and has been continuously developed over the past 10 years.
This allows daily routine work to be carried out automatically, which significantly increases the reliability of your databases. Our experts will assist you or take over the stable operation of the database systems.
This includes comprehensive monitoring and 24x7 on-call service and support if required. If bottlenecks occur, we will inform you at an early stage so that you can plan the development of your capacity utilization in good time. Unforeseen and non-budgeted investments are a thing of the past. You get an overview of your databases via a clear management interface.